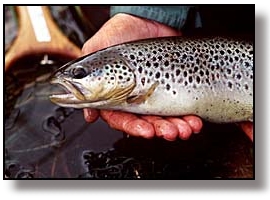 The Flyfish.com - Ghillie Fishing Reports featuring on-stream flyfishing reports - The Flyfish.com Ghillie is a resource for flyfishermen and women featuring information updated weekly about current hatches and fishing possibilities
Flyfish.com Flyfishing Reports Forum - Flyfishing Reports Forum. Please abide by our rules:Flyfishing related topics only.
Rocky Mountain Flyfishing Center - Your passport to solid information on
flyfishing in the Rocky Mountain States, including current streamflows, news, license information, fishing reports, guide services and much more!
Evening Rise Tours - Fly Fishing Talk and Tours - Northern California fly-fishing, reports.
Go! Flyfishing the Green River - maps, fishing reports, streamflows,
campgrounds, lodging, guides, weather, calendar of flies and more.
San Juan River Flyfishing Page - with flies, fishing reports, tips, and links.
Gold Medal Flyfishing Report - daily report of fishing conditions.
Reel-Time - The Internet Journal of Saltwater Flyfishing
Misty River Fly Shop - flyfishing in Southeast Alaska. Links to Dept of Fish and Game, guided and instructional opportunities, fishing reports.
Flyfishers Online - Flyfishing the Net Condition Reports - This browser does not support frames. Display All Reports (This will take about 1 minute).